One of the dreariest chores of parenting has got to be the repeated baby clothing changes and huge piles of laundry that come from inevitable baby spills, dribbles, drools and messes. Baby bibs were invented to cut back on this time and energy pit. Bibs fall into two catagories. Spitting and drooling babies need an absorbent bib that can be worn comfortably for large portions of the day. All babies need help when they eat. These bibs usually have easy clean surfaces, are larger and frequently have a food catching tray at the bottom edge. Colorful, nursery print bibs are fun for babies and parents alike. We carry a line of bibs with various options in the same nursery prints as our plastic panties. These bibs are great to put on baby while in the high chair being fed. They have an optional food catching tray and optional white terry backing. The food tray is an obvious advantage to catch "the one that got away" while the terry backing gives the bib some substance holding it in place on baby's tummy and brightens the nursery prints to keep babies interest. Bibs have color coordinated fabric binding trimming the edges and forming the ties behind the neck for a durable professional finish. The bibs can be ordered with no options, a tray, terry backed vinyl, or both the tray and backing.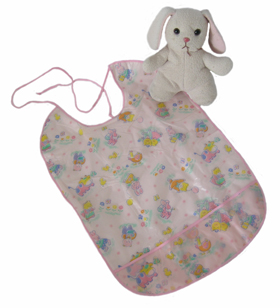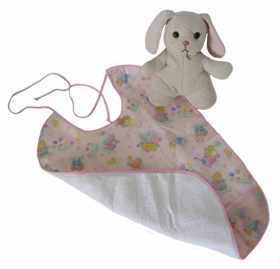 Crumb Catcher and Terry Backing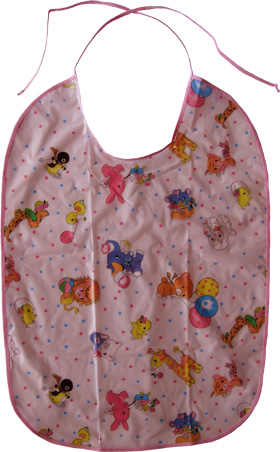 The Pink Carousel Print is a circus nursery print over a translucent pastel pink plastic. A narrow pink fabric binding trims the edges and create ties at the neck.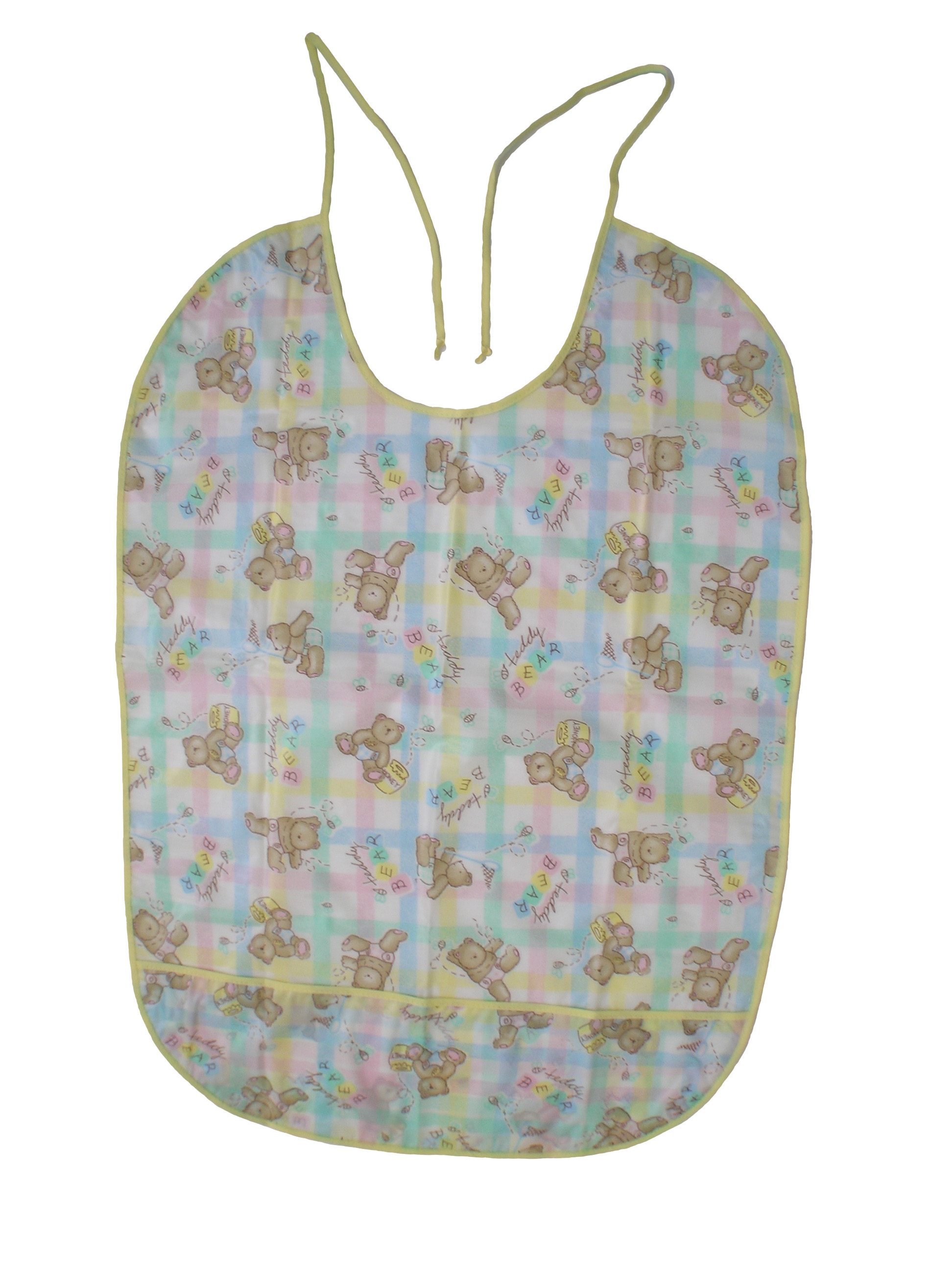 The Honey Bear Print has baby bears with honey over a translucent milky white plastic. A narrow pastel yellow fabric binding trims the edges and create ties at the neck.
Bib Sizes in INCHES

Size

Length

Width

SM

20

14

MD

26

18

LG

36

20
Bib length is measured overall and includes the part going over the shoulders.