Shame on you! Wetting your pants is no longer going to be acceptable now that Baby Pants Training Pants have arrived. A staple for every family with big babies, these absorbent undies are a must-have. Fashioned after the traditional Gerber Training Pant. Sized Small to 4XLarge. They are available in My First Trainer a 4 ply beginner's trainer and Almost a Big Kid a two ply suitable for wearing nearly undetected. The Baby Pants label assures you this is another quality baby product.
Available in either "Big Kid Training Pant" or "My First Training Pants" which has more padding.
Full range of sizes (Small - 4X large) colors and prints available and in stock at our store.
Premium quality extremely soft organic cotton.
No moisture barrier, plastic panties can be worn over for absolute protection.
"Almost A Big Kid" has less padding to keep our little secret. Half the padding that is in "My First Training Pants."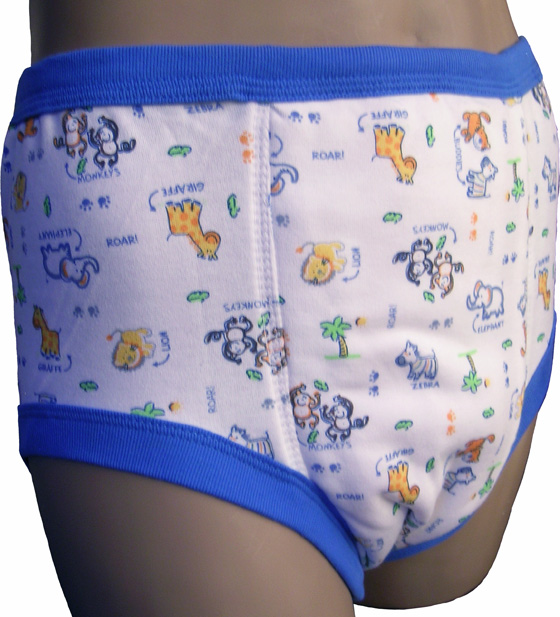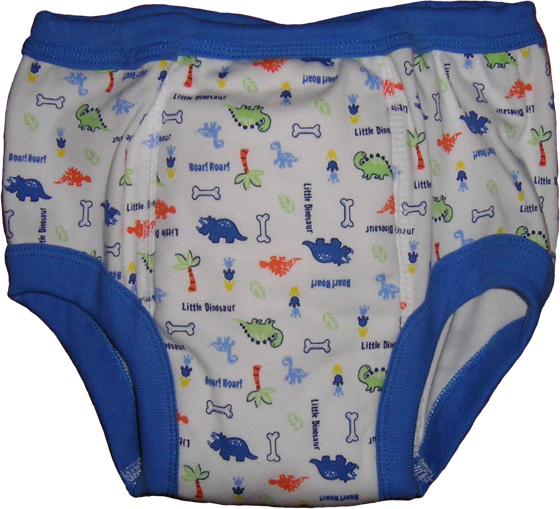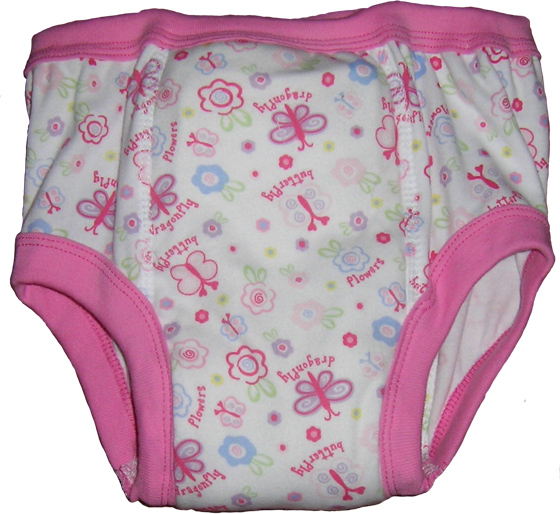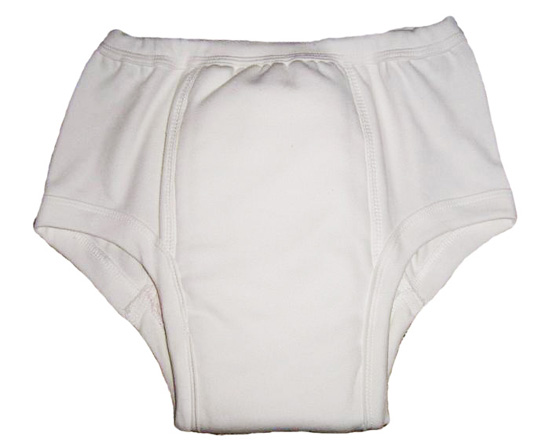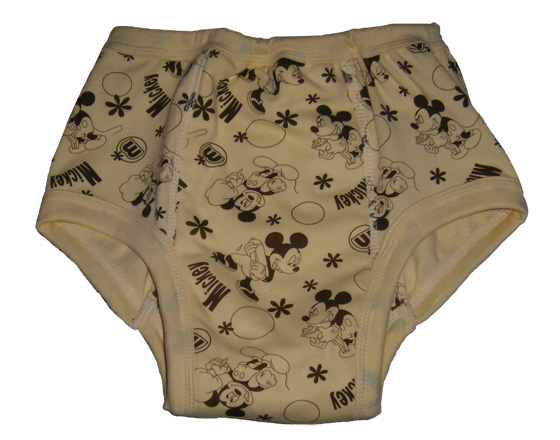 The yellow nursery print is a limited edition and won't be restocked.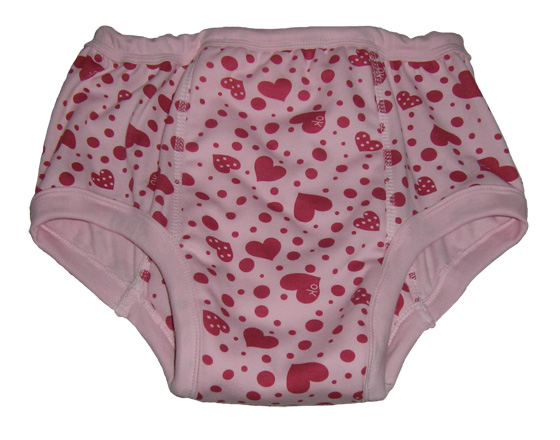 The Pink Heart print is a limited edition and won't be restocked.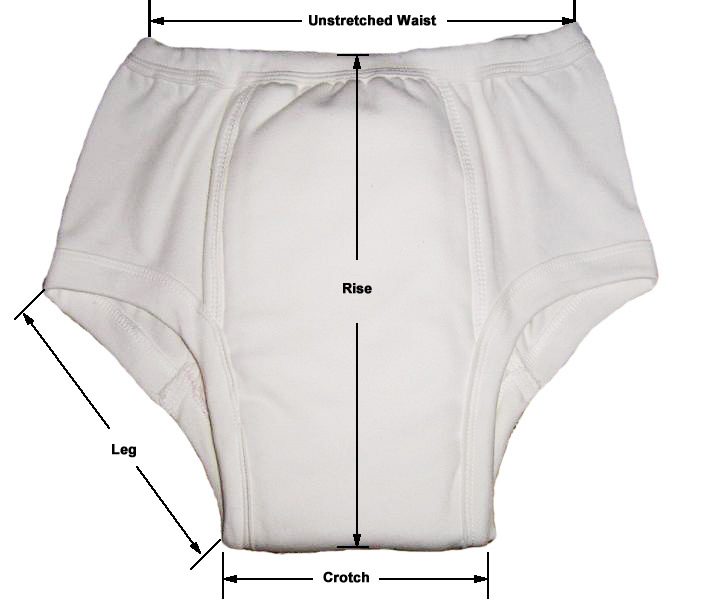 These Training Pant dimensions are before washing.
The training pants will shrink 8 to 10 percent over 6 to 8 washings.
SIZE
FITS WAIST
WAIST UNSTRETCHED
LEG
CROTCH
RISE
XS
24" - 26"
8.5"
7"
5"
10"
61 cm to 66 cm
22 cm
18 cm
13 cm
25 cm
SM
28" - 30"
10"
8.5"
5.5"
11"
71 cm to 76 cm
25 cm
22 cm
14 cm
28 cm
MD
32" - 34"
11"
9"
6"
13"
81 cm to 86 cm
28 cm
23 cm
15 cm
33 cm
LG
36" - 38"
12"
9.5"
6.5"
14"
91 cm to 97 cm
30 cm
24 cm
17 cm
36 cm
XL
40" - 42"
14"
10"
7.5"
15"
102 cm to 107 cm
36 cm
25 cm
17 cm
38 cm
2XL
44" - 46"
15"
11"
7.5"
16"
112 cm to 117 cm
38 cm
28 cm
19 cm
38 cm
3XL
48" - 50"
16"
12.5"
9.5"
17"
122 cm to 127 cm
41 cm
32 cm
24 cm
43 cm
4XL
52" - 54"
17"
14"
10.5"
18"
132 cm to 137 cm
43 cm
36 cm
27 cm
46 cm